Making a Statement: The Role of Apparel in Corporate Gifting
The art of corporate gifting goes well beyond simply exchanging gifts. Giving gifts is a potent way to establish and deepen connections both inside and outside of an organization. It acts as a sign of gratitude, a considerate deed, and a way to make a strong impression. Apparel has become increasingly important in recent years as corporate gifting has evolved.
Apparel as a Corporate Gift
Presenting apparel as a corporate gift is a creative and effective way to make a statement. Giving out clothes is just one aspect of the mission; another is making a statement. We will explore the expanding role that apparel plays in corporate gifting and how it can improve your business connections.
The personal touch is at the core of what makes apparel such an exceptional option for corporate gifting, which is an effective tool for cultivating relationships. Clothing products can be tailored to the recipient's particular preferences and needs, unlike generic or one-size-fits-all gifts. This is how adding a personal touch makes clothes a treasured and memorable business gift:
Tailored Fit: When you select clothing as a corporate gift, you have the option to offer a tailored fit. The apparel will be comfy and well-fitted if there are options for choosing the correct size. Uncomfortable apparel can result in a gift that is not utilized or is forgotten. Giving a fit that is personalized demonstrates that you have thought about the recipient's comfort.
Favorite Colors and Styles: Understanding the recipient's preferred color palette and fashion sense can be a big help. If you're aware of their preferences, picking out clothing in a color or style they adore shows that you're paying attention. It demonstrates how much effort you put into personalizing the present.
Branded Personalization: Personalization goes beyond fit and fashion when it comes to brands. It takes the gear to a whole new level when you personalize it with the recipient's name, initials, or a unique message. Branded personalisation demonstrates that you put care and effort into the present, making it special for the recipient.
In addition to creating a personal connection, giving apparel as a corporate gift can be an effective branding and exposure technique. Here's a detailed look at how tools advertises your brand:
Walking Billboards: When recipients wear clothing with your company's branding on it, they act as walking billboards. They carry your brand with them everywhere they go. This kind of exposure is priceless because it greatly increases brand awareness and recognition. Your reach is increased because the visibility isn't just restricted to the receiver but also includes anybody they come in contact with.
Subtle Advertising: Unlike traditional advertising, where messages might be obtrusive, branding that is based on clothing is covert and unobtrusive. It's a natural method to sell your brand without using pushy marketing strategies. People that choose to make a statement by donning your branded clothing do so with a higher level of authenticity.
Corporate gifting is a deliberate gesture that creates a significant and long-lasting impact rather than just the exchange of gifts. This is where clothes work so well as a corporate gift. It appeals to people's intensely intimate and emotional bond with their apparel. Why it leaves a lasting impression is as follows:
Emotional Connection:Clothing has a personal role in our lives and evokes strong emotions. Giving a trendy and high-quality piece of apparel is more meaningful than giving another object. It ingrains itself into the recipient's routine and elicits an emotional response. The favorable impressions of the present and your company are still fresh in their minds.
Cherished Possession: Apparel often turns into a prized item, especially when it has remarkable quality and design. The receiver is more inclined to keep it, wear it often, and even proudly exhibit it. Their awareness of your brand and the act of gifting is kept at the forefront of their minds by their regular interaction with the clothing.
Constant Reminder: Clothes are used every day, unlike many other gifts that could eventually be forgotten or hidden away. As soon as your receiver opens their closet and notices the clothing you've given them, it will act as a continual reminder of your company, the relationship you two have, and the gratitude you've shown.
Quality Matters:The clothing's quality is crucial in making a good first impression. The comfort, toughness, and style of the apparel reinforce the standards of your brand in the eyes of the recipients. They have a positive opinion of your company because they relate it to excellence and consideration.
Conversations and Stories:  Clothing frequently comes up in discussions and narratives. Whether it's a cozy sweatshirt, a well cut suit, or a chic scarf, people like to talk about their favorite pieces of apparel. When they tell others about the gift you gave, it spreads the goodwill to more people, maybe reaching new audiences.
The extraordinary diversity that apparel offers is one of the appealing factors that has contributed to its rise to prominence in corporate gifts. The world of clothing is a huge and diverse canvas, and this variety offers plenty of possibilities that can be customized to the particular preferences and needs of your receivers.Chops – Best corporate gift supplier offers you the following categories of the apparel to present a corporate gift to your clients, employees or staff.
Polo T-shirts are a versatile and professional choice for corporate gifting- 
You can customize them with your logo, they serve as ongoing brand promotion, and they're appropriate for various occasions. Choose from a selection of hues and designs to complement your branding, and make a premium investment to demonstrate your dedication to excellence. Polo T-shirts promote teamwork and are a useful, useful present that recipients will value.
Caps make for practical and stylish corporate gifts that offer protection from the sun while promoting your brand
Caps are a great option for corporate gifts. They provide a polished and fashionable style to a variety of settings, making them a useful addition to anyone's wardrobe.  Caps offer sun protection and complete customization with your logo while still being fashionable. When recipients wear them, they represent your firm as brand ambassadors and spread the word wherever they go. Caps can be tailored to reflect your company's identity and personal preferences and are appropriate for a variety of events.Choosing high-quality caps not only guarantees comfort, but it also speaks well of your brand's dedication to quality. Matching caps can go beyond just a present to help your team members feel a feeling of pride and solidarity.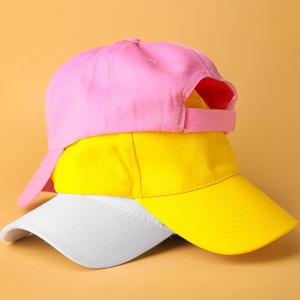 Cozy and Customizable- Hoodies for Corporate Gifting
Hoodies, ideal for corporate gifting, offer style and comfort in one. These versatile garments can be worn in various settings, from casual office days to outdoor team-building events. Hoodies can be customized with your company's logo or branding, reinforcing brand recognition. Practical, cozy, and available in various colors and styles, they ensure a personal and memorable gift. By offering hoodies as corporate gifts, you transform your recipients into walking brand ambassadors, boosting brand visibility and team spirit. Make a lasting impression with these comfortable, customizable, and stylish garments.
Corporate T-Shirt Gifts: Stylish and Personalized Corporate Gifting Solutions-
A stylish and versatile choice for corporate gifting. T-shirts offer comfort, brand promotion, and personalization, making them an ideal gift for employees, clients, and partners. Their versatility ensures they're worn regularly, while customization options add a personal touch. Choose T-shirts for practical and fashionable corporate gifts that leave a lasting impression.
The role of apparel in corporate gifting is on the rise, and for good reason. It offers a unique and personal touch, serves as a branding and promotional tool, and allows you to create lasting impressions. With a wide range of options, apparel is versatile enough to suit any occasion and recipient. Quality clothing items convey a sense of value and standards, while sustainable and ethically sourced apparel showcases your commitment to social responsibility. In a world where connections matter more than ever, apparel in corporate gifting is making a statement that resonates.
In your corporate gifting efforts, don't underestimate the power of well-chosen apparel. It's not just a gift; it's a message, a gesture, and a lasting connection.