Why Corporate Gifting Is Essential?
The success of a business can be measured in a myriad number of ways– sales, brand recognition, growth and of course– the profits! But one thing that every organization needs to do, no matter how big or small, is show appreciation to its customers and employees. Corporate gifting acts as a subtle reminder or reflection of your company and brand and is the perfect way to thank your customers and recognize your employees for their efforts and dedication.
Why Should You Consider Corporate Gifting?
Still wondering if you must opt for corporate gifting for your business? Here are some reasons why you must consider it this holiday season!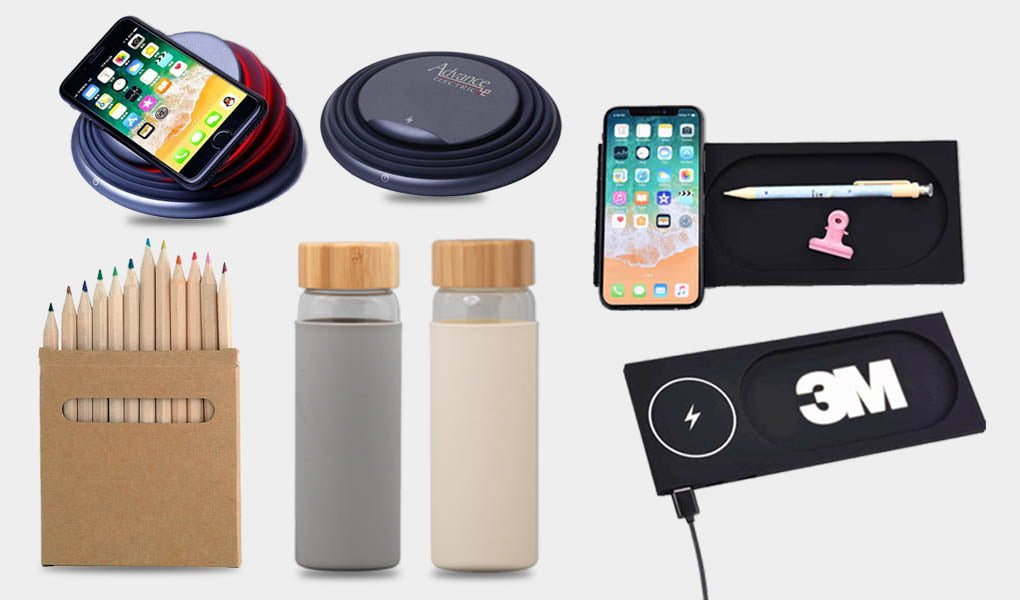 Subtle Reminder of Your Brand
Believe it or not, corporate gifting is a type of advertising that acts as a subtle reminder of your brand. When your gifts are thoughtful and useful, your customers and employees are likely to appreciate and remember your brand better. Infact, for this reason, corporate gifting is considered to give great returns on investment.
Builds Relationships
When you gift your partners, loyal customers, and employees, your gesture reinforces better work relationships with these important stakeholders. This translates into a successful organization in the long run.
Motivates your Employees
"Value your employees before your customers", they say. Your employees work hard all year long and deserve more than just occasional verbal appreciation. Corporate gifting is a great way to keep them upbeat and enthused about working for you, more so during the holiday season.
Respect Tradition
Corporate gifting is a tradition in some cultures, and you might need to respect this tradition when dealing with international clients and customers. You must research gifting etiquettes in different cultures and add some thoughtful gifts to your corporate gifting bouquet.
Gives you a Competitive Edge
Your clients may not be exclusive to you, and even if they are, you must stand out from other organizations. Corporate gifting is a good way to create a brand for yourself and stay on everyone's mind for a long time. This also gives your business a competitive edge!
·
Corporate Gifting Tips
If you are all set to jump onto the corporate gifting bandwagon – we welcome you with open arms to explore our wide range of gifting ideas! Here are a few handy tips that you can use to pick the perfect corporate gift for your clients, customers and employees and experience the luxurious art of giving!
Make it thoughtful
Your corporate gifts must be thoughtful to make them stand out! A gift must be useful and apt for the business as well as the receiver. For this reason, you must begin planning your corporate gifts a few months in advance to avoid last-minute scampering. Thoughtful gifts are always appreciated as it gives the receiver a feeling that they are valued.
Keep it unique
Another way to make your business stand out with your corporate gifting endeavour is to keep your gifts unique. Many brands and organizations that give unique gifts to their stakeholders are often remembered for a long time. The uniqueness of your gifts can help create a brand for your company.
Keep Etiquette in Mind
Corporate gifting needs to be formal and appropriate. When you decide to pick out corporate gifting options for your clients, customers and employees, stay clear of spoofs, or gifts that violate the decorum of your relationship.
Know Gifting Policies
Gifting policies differ in different industries and it is important to know about them before you send out your corporate gifts. Do your research and prepare your gifting plans accordingly.
Unsure about what to gift your valuable customers, clients and employees? Allow us to make your job easy!
Explore our wide range of corporate gifting items that are sure to suit your style and purpose. With a ready inventory, affordable prices, unique ideas and outstanding customer service, we can make your corporate gifting activity a pleasurable one for you!