Creating Memorable Brand Experiences with Custom Promotional Gifts in Dubai
Dubai, a city that never ceases to astound with its creativity and grandeur, is a busy center for companies looking to make a distinctive impression in a broad market. The skill of using personalized promotional gifts to create unforgettable brand experiences has taken center stage amid the glitz and glamor. In this blog, we will explore the intriguing world of personalized promotional presents as well as how they significantly improve brand experiences in Dubai, a bustling and multicultural city.
The Essence of Custom Promotional Gifts
Personalized promotional gifts are a way to establish a more personal connection with your target audience than just using them as standard marketing tools. Personalization is essential when it comes to such promotional gifts, especially in a city as different as Dubai.
Gifts that are personalized have the special power to transcend language barriers in a city where the voices of various nations coexist together. These presents show a remarkable level of regard for Dubai's cultural variety because they communicate in the recipient's preferred language. A customized note in the recipient's preferred language shows respect for their cultural background, regardless of whether they speak Hindi, Arabic, English, or another language.
Dubai is the epitome of how tradition and modernity can coexist. To make sure the gift connects with the recipient's heritage, custom promotional gifts can be made to match their cultural beliefs and preferences. This thoughtful approach demonstrates an appreciation for the recipient's cultural background and, consequently, respects their customs. Personalized gifts can honor customs and traditions or embrace modern styles, appealing to all sides of Dubai culture.
Reflecting Dubai's Lifestyle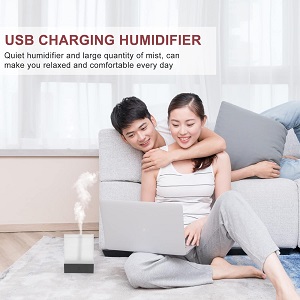 Dubai's way of life is an alluring fusion of modern innovation and vintage charm. In harmony, the past and the future cohabit in this city. By appealing to both the traditional and modern facets of the city's culture, personalized gifts can reflect this duality and appeal to a wide range of demographics. Modern digital devices or classic Arabic coffee sets—the assortment of personalized presents can capture the diversity of Dubai's way of life.
The Diverse Landscape of Personalized Promotional Gifts
Personalization in Dubai extends beyond simply adding a name or logo to a product; the options are multifaceted, ensuring that the gifts meet the recipient's preferences and expectations.
Including a personalized message or a handwritten note with the gift adds a distinctive human touch. This message could be a heartfelt thank-you, a warm greeting, or even a personal anecdote that resonates with the recipient, transforming the gift into a more personal and meaningful gesture.
It is possible to personalize even the products themselves. Companies have the ability to provide choices that allow the receiver to pick specific features based on their preferences. For instance, a technology company could provide a range of device colors for the recipient to choose, ensuring that the gift harmonizes perfectly with their individual taste. This degree of customization goes beyond simple design; it involves creating a product that perfectly fits the needs and lifestyle of the receiver.
One of the timeless forms of personalization is embossing the recipient's name on a product. Whether it's a premium leather notebook, an exquisite pen, or a chic travel bag, the act of embossing a name lends an air of exclusivity and ownership to the gift. It becomes a tangible representation of the recipient's connection with the brand.
The Impact of Personalization
The true power of personalization in custom promotional gifts lies in its ability to create a profound and enduring impact on brand experiences.
Personalized gifts engage the recipient on a deeper and more personal level. When individuals feel this intimate connection with the gift, they are more likely to interact with it and remember the brand. The gift transforms into more than just an item; it becomes a symbol of the brand's commitment to creating meaningful interactions.
Brand loyalty is a natural consequence of personalization. When recipients sense that a brand comprehends their preferences and caters to their needs, they are more inclined to become loyal customers. The emotional connection established through personalized gifts often leads to recurrent interactions with the brand. This loyalty can extend to recommendations and referrals, as recipients become enthusiastic advocates for the brand.
Personalized gift recipients are more inclined to share with friends and relatives about their enjoyable experiences. This kind of word-of-mouth advertising works well for building brand awareness. As a result of the beneficiaries' passionate promotion of the brand through sharing their experiences and tales, a larger audience may become aware of and interact with the brand.
Personalized gifts often create memorable experiences. The act of receiving a gift tailored to one's preferences and needs is not easily forgotten. It becomes an experience in itself. Whether it's the delight of unwrapping a perfectly personalized gift or the practicality of using a product that seamlessly integrates with one's lifestyle, the recipient's interaction with the gift transforms into a memorable segment of their brand experience.
Crafting Memorable Brand Experiences in Dubai
With personalized promotional gifts, companies have a one-of-a-kind chance to establish memorable brand experiences in Dubai's vibrant and varied market. The individualized touch that these gifts provide appeals to the city's multicultural population, and personalization guarantees that the brand experience is in line with individual preferences. Personalized gifts are essential for making a lasting impression on the audience in Dubai in a world where generic giveaways have grown trite. Companies who master the art of personalizing in their promotional gifts have the power to make a lasting impression on their target market and build lifelong relationships that result in steadfast brand loyalty. It's more than just a gift; it's a lasting impression that lingers in the hearts and minds of recipients, creating a memorable brand experience that reflects the diversity and vibrancy of Dubai.
As the city continues to evolve and thrive, brands that embrace the art of personalization in their promotional gifts will not only be welcomed but celebrated in this vibrant and cosmopolitan metropolis. Dubai's diverse and discerning audience is ready to experience the magic of your brand through personalized gifts that make every recipient feel valued and special. It's a journey that begins with a gift and ends with a lasting connection, a connection that transcends the ordinary and becomes a memorable brand experience.