Tips for Trade Show Giveaways
Trade show giveaways have their pros and cons but are in general considered to be an effective marketing tactic. Here are some strategies you can use for offering trade show giveaways!
Your giveaway items must create wider brand visibility for your business and at the same time, drive more traffic to your booth. There are two ways you can do this– hand out lots of inexpensive products or just a few moderate value products.
Apart from brand visibility, your participation in the trade show must get you some data points like contact information from potential clients who are visiting your booth. To be able to collect sufficient leads, you can hand out high-quality giveaway products in exchange for the lead's interest and time. You can also spend some time engaging in a productive conversation with these leads!
Do your research about the type of trending trade show handout gifts, the demographic of the audience, etc., to make sure your giveaway products are relevant to them. Also, the type of gift you choose depends upon your purpose. For example, if your goal is to get more sales or leads, it may be a good idea to hand out high-value items in exchange for their time, details and interest.
If you are in a dilemma about choosing the 'perfect' trade show giveaway, we've got you the top 5 products that are totally worth it!
Top 5 Trade Show Giveaways!
With Chops, we assure you unique and out-of-the-box trade show giveaways that are exciting, useful and all-season trade show giveaways that are sure to steal the show!
Vacu – Mini Vacuum Desktop Cleaner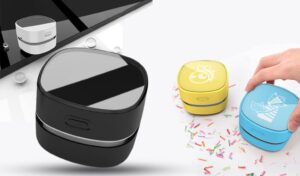 Who doesn't love a clean and tidy desk?! This desktop cleaner is classy, compact and a highly functional gift for your next trade show. Check it out here
Moira – Stainless Steel with Bamboo Lid 500 ml
Is your business eco-friendly? Spread the message of sustainability and your high regard for the environment with this trendy bottle! Check it out here
Bueno – Thumbs Up Shape Stress Ball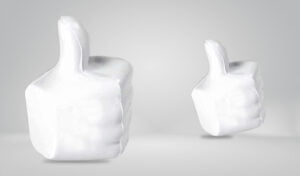 A unique stress ball that is sure to find its way on your clients' desks, makes this the perfect trade show giveaway! Say hello to Bueno here
Slate – A5 Elastic Notebook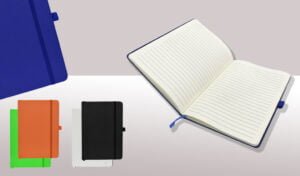 A versatile notebook that can keep a few loose pages secure is just what people in the business world need. Well, why not give them one? Here's a peppy range of elastic notebooks for your next giveaway. Check it out here
Poder – 8,000 mAh Wireless Power Bank
Pump up the juice into your gadgets with this powerful power bank. A memorable, high-value item that is sure to get you some business is right here
Like these products? Place your order with us right away! Have your own trade show giveaway ideas? We can help you create them!